Ideal Standard toilet seat cover "colour" White or Ideal Standard White!
Those who have never had the need to change a toilet seat for an Ideal Standard toilet, rightly, will consider this topic rather useless and of little interest. Instead, those who have found themselves in this situation, clearly if they did not know of this peculiarity, immediately noticed after the purchase of the toilet seat, something strange! Ideal Standard and its sales and marketing strategists "invented" a white of their own, a very special tonality of white. Some call it ice white, some call it off-white, some call it white fading into grey, some call it by its name: IDEAL STANDARD WHITE. The ceramic company produced it until the early 2000s, in the 80s and 90s, given the commercial success that the company had in that period with some series of sanitary ware: Conca, Tesi, Liuto, Linda, Ellisse… to name a few… many customers found in their bathrooms these sanitary ware, apparently white, but in reality White Ideal Standard. When the time came to replace the toilet seat after a few years and going to look for it in some inexperienced dealer or in some do-it-yourself, you buy the toilet seat of the series of which we know the name, you happily go home and mount it on the toilet and….. "but how come the toilet seat is milk white and the toilet is grey?". That's right, as long as there is no chromatic contrast between the two whites, if we were asked what colour our toilet bowl was we would say: white! Now we know that it is Ideal Standard white. Look at the picture we have prepared and you will see the difference immediately!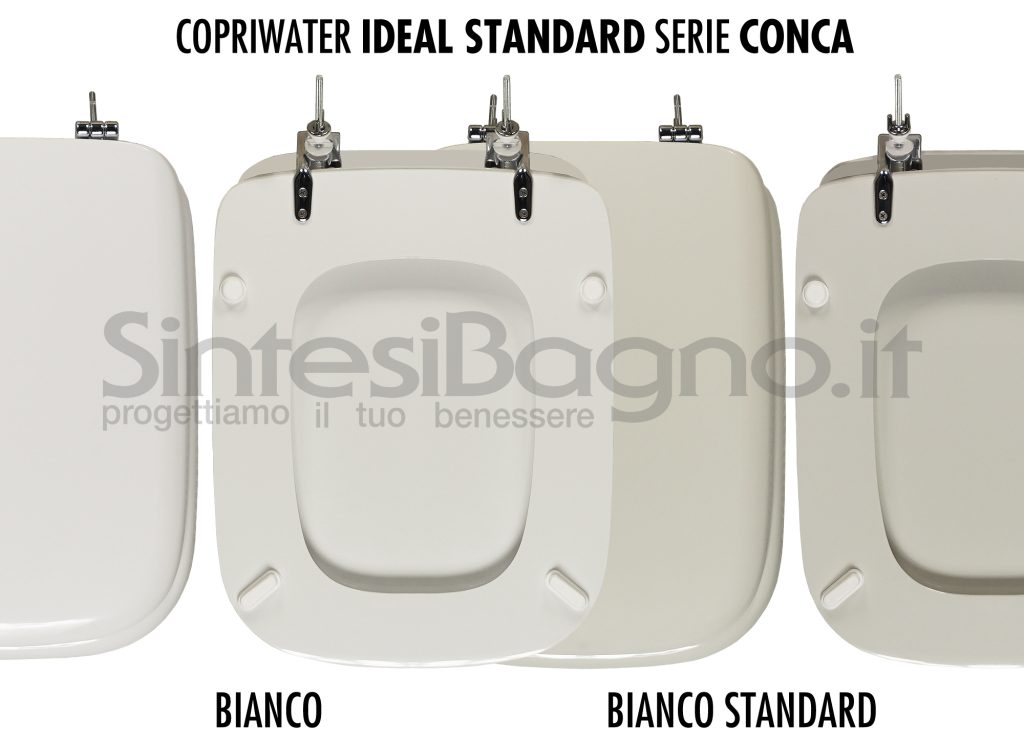 As you can clearly see, the famous Ideal Standard white colour tends to grey (this detail is perceptible in contrast. If you put an element of "pure" white near it, you can notice it, otherwise you do not notice it). As I was saying, the company offered two whites in its price list until the early 2000s: Ideal Standard white (tending to grey) and EU white (European), which is milk white (pure). Since we are talking about contrastive visual perception, to understand whether you have one white sanitary ware in the bathroom or another, a simple and quick method is to use a white printer's sheet. If you bring it close to the sanitary ware, you will immediately see whether it really is normal white or Ideal Standard white.
Are Ideal Standard WC seats still available in Ideal Standard White colour?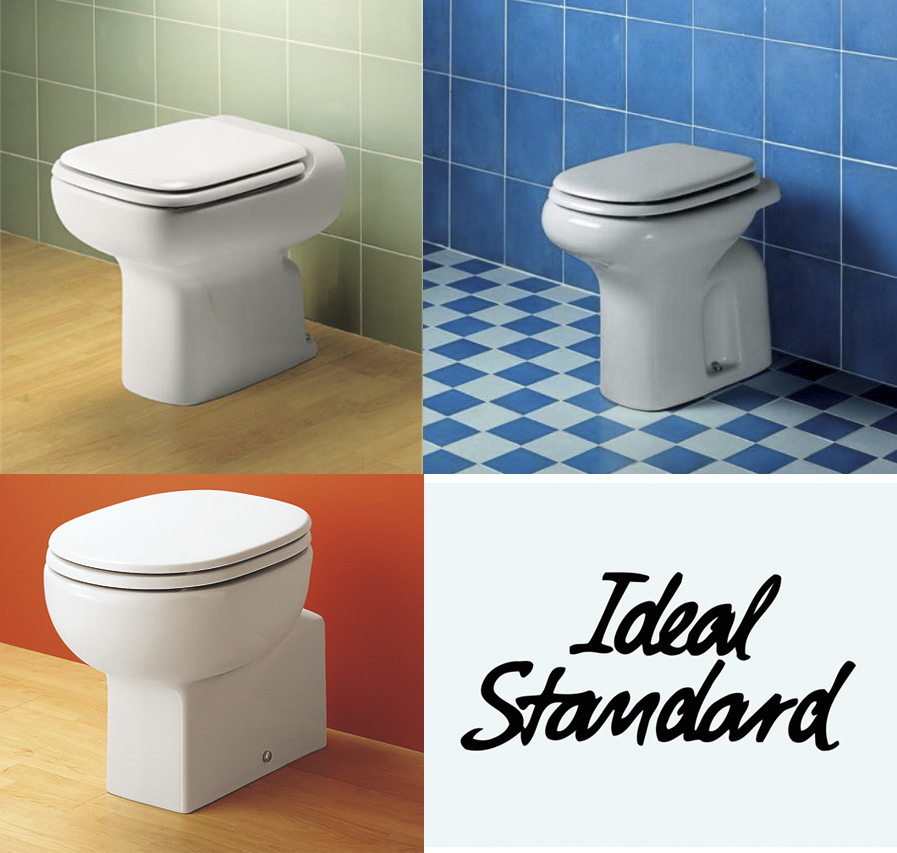 Of course! In the Sintesibagno catalogue you will find the two colours of each Ideal Standard series: Ideal Standard white (indicated as STANDARD WHITE) and EU European white (indicated simply as WHITE). All series of Ideal Standard sanitary ware in the store are available in the two whites. Here are some direct links to the sections dedicated to the various series:
We close this post reminding you that if you have in your home an Ideal Standard sanitaryware and you don't know the model, we with the digital images cannot tell you which white it is, but we can help you to find the perfect series toilet seat cover. Just follow the procedure indicated in this video tutorial: