Montebianco. Classic/antique sanitary ware and their toilet seats 🚽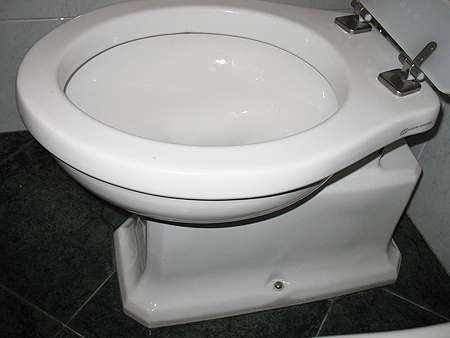 In all product sectors, there is always a company that breaks new ground and its competitors follow suit when they see that they are successful. This has often been the case in the bathroom industry. There have been legendary companies that have created styles and trends that are difficult to imitate, such as Ideal Standard with its Conca toilet and Pozzi Ginori (Richard Ginori) and Montebianco sanitary ware. In the photo: Montebianco floor-standing WC in a 1970 edition.

Montebianco sanitary ware was designed by Guido Andlovitz and introduced as early as 1925 by Richard Ginori. Despite a series of different restyling, they have remained in existence to this day and are still included in the current Pozzi Ginori catalogue. As the catalogue itself states: "a timeless success. Montebianco is the historic bathroom line that keeps its timelessness intact. A modern classic". Its round top shape and parallelepiped body that widens towards the floor make it unmistakable. Its toilet seat also has an unmistakable shape and you can find it in the store at the following link [ open LINK ]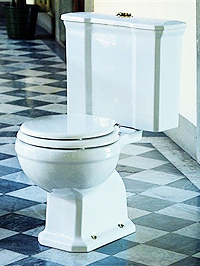 Retro/classic sanitary ware inspired by Montebianco: Albano, Lutezia, Palladio and Londra
As always happens, a successful product begins to be imitated and in some way taken as inspiration. Over the years, all ceramic manufacturers have proposed a series of sanitary ware that in some way recalled the Montebianco Pozzi Ginori style.
Vitruvit proposed the Albano series (the photo shows the monobloc WC). What can I say: really very similar, the base of the sanitary ware is slightly different, but even an expert eye would have difficulty seeing the differences. You can also find the toilet seat for Albano WC in the store at the following link [ open LINK ]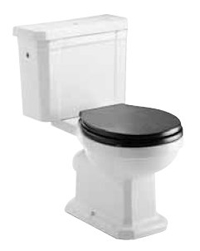 Here is another close relative of Montebianco, in this case proposed by Ceramica Senesi: the Lutezia series (in the photo vase with cistern Lutezia series by Ceramica Senesi). The base of the sanitary ware is slightly less angular and more curved, but the shape is unmistakable. The Lutezia series toilet seat is always available in the Sintesibagno store at the following link [ open LINK ]
Now let's take a look at two series of sanitary ware produced by ceramic companies that certainly got their creative inspiration from Montebianco Pozzi Ginori, but still managed to give it a personalised style.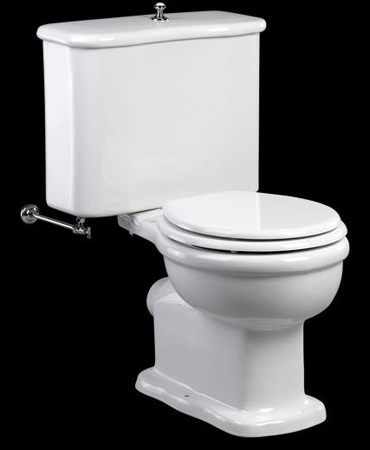 The first is produced by Sbordoni ceramics and is called Palladio.
The creative inspiration came from the "montebianco shape", but the final result is definitely an independent and very interesting shape. All the edges have been softened into gentle curves. Congratulations to Ceramic Sbordoni! You can find the toilet seat in the Sintesibagno store at the following link [ open LINK ]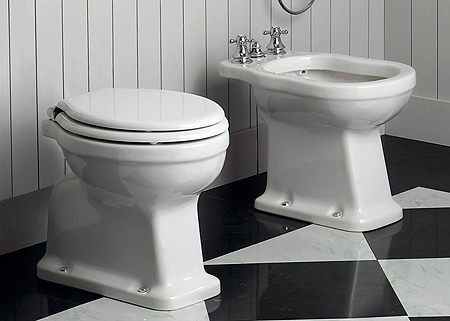 The same goes for the Londra series of Simas ceramics from the Civita Castellana district. They certainly started from the Montebianco shape as inspiration, but the final result has its own precise and unmistakable DNA. The toilet seat cover for this sanitary ware can be found at the following link [ open LINK ]

If you have a Montebianco toilet seat or one of its many imitators in your home and you are not sure which toilet seat is perfect for them, we recommend that you watch our tutorial at the following video. You will see how easy it is to choose and get the perfect toilet seat!