In recent years in the world of sanitary ceramics, unfortunately we must say, there has been a certain common thread that has flattened the creativity of designers. Yes, of course, ceramic series can still be recognised by which ceramic company they were produced by, but the shapes and styles are almost all the same. Let's take an example: put them side by side: Sfera series by Catalano, Vignoni series by Simas, Bowl series by Globo ceramics, Fast series by Pozzi Ginori, Me series by Starck for Duravit, …. and we could mention many others, without now dwelling on who first presented his ceramic series and the others behind trying to emulate, in any case we are faced with a genre of WCs and bidets that are very similar to each other. In the picture opposite we show you what we are talking about (in the image Sfera Catalano). Today we want to start by showing you some of the sanitaryware shapes, now out of production, that have marked the history of bathroom design. The hope is not only to inform, but also to stimulate ceramic companies to dare something more in terms of style in the near future.
---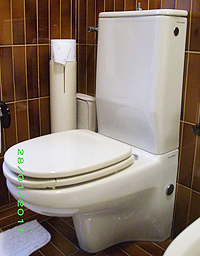 Pozzi Ginori STILE sanitaryware (Richard Ginori)
If we talk about strange/particular shapes, in the old Pozzi Ginori models we can find really many examples. These toilets and bidets have a particular shape and were among the first to be flush with the wall. And not only that, they were among the first to integrate the flushing cistern into the shape of the toilet bowl. They were mainly produced in three colours: white, navy blue and champagne. All the three WC seats are available in the Sintesibagno store at the following link [ open LINK ]
---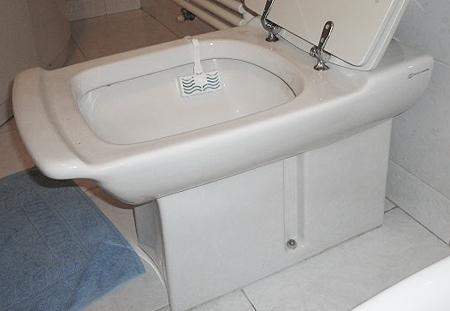 T-uno (T1) Pozzi Ginori sanitaryware
What can I say? Unbelievable…. a sanitary fixture with a double rise in the upper floor (in the back and in the front), with its toilet seat partly cut to size on the front step, you could almost miss it on the floor. Here you can find his toilet seat where you will notice the shaping on the front: [ open LINK ]
---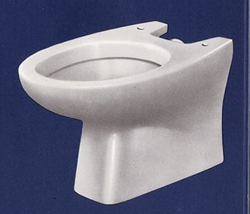 Sanitari ALFEO Vetrochina Richard Ginori
Just a glance at this large vase. The back is marked with a very special notch that was hidden by the original toilet seat, which has a back bar. We are talking about a very large toilet seat 57/58 cm! You can find it in the store at the following link [ open LINK ]

---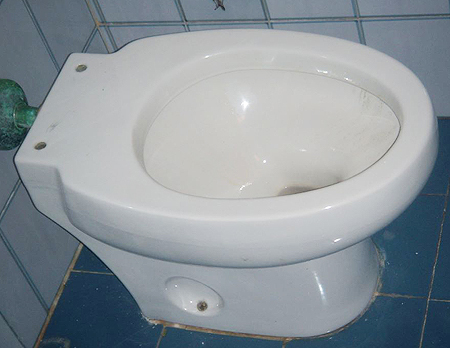 AMERICA Vavid sanitaryware
We show it right after Alfeo more than anything else because dimensionally they are both really big. It was produced by Vavid in the 60s and 70s and was called America. To give you an idea of the dimensions of this vase I'll tell you the dimensions of the toilet seat: a good 52 cm and you can see it at the following link [ open LINK ]
---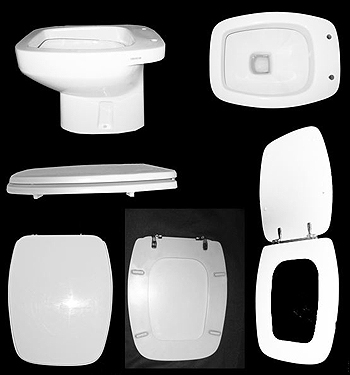 Vavid EMILIA series
It is the smaller sister of the America series, both in terms of size and time. It was proposed in the 70s and 80s and the shape is definitely more square rectangular. It was produced in four colours: clearly white, champagne, mink and beaver and fern green. All its toilet seats are still available in the Sintesibagno store at the following link [ open LINK ]
---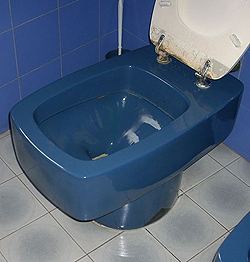 To remain on the old series of large sanitary ware, this series by Dolomite was called QT70. A rectangular body on a cylinder. An incredible series if we think that it was produced 50 or maybe 60 years ago! It will also seem incredible that its toilet seat is still available in the Sintesibagno store at the following link [ open LINK ] and that, as you will see, its dimensions were very large: a good 52 cm in length by a width of 39 cm.
---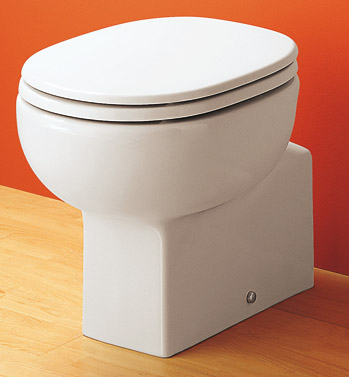 Linda is one of Ideal Standard's most popular old-fashioned bathroom sanitaryware. Its pure geometric shapes: spherical above, parallelepic below have made it a unique piece. The upper part is an oval elongated at the sides. Almost certainly your sanitary ware and its cover will be in Ideal Standard white colour as explained in the post: "Ideal Standard toilet seat cover "colour" White or Ideal Standard White!" In any case, the normal white (white Eu) is also available in the store at the following link [ open LINK ]
---
Liuto is also an old Ideal Standard sanitaryware model. It was quite successful at the turn of the 70s and 80s, but was still produced until the early 2000s. Its characteristic, almost unique, was the fact that it started in the back in a narrow way and then widened coming towards the user. Also in this case, your sanitary ware and its cover will be in white Ideal Standard colour as explained in the post: "Ideal Standard toilet seat cover "colour" White or Ideal Standard White!" The Liuto toilet seat covers (ideal Standard old models) can be found in the store at the following link [ open LINK ]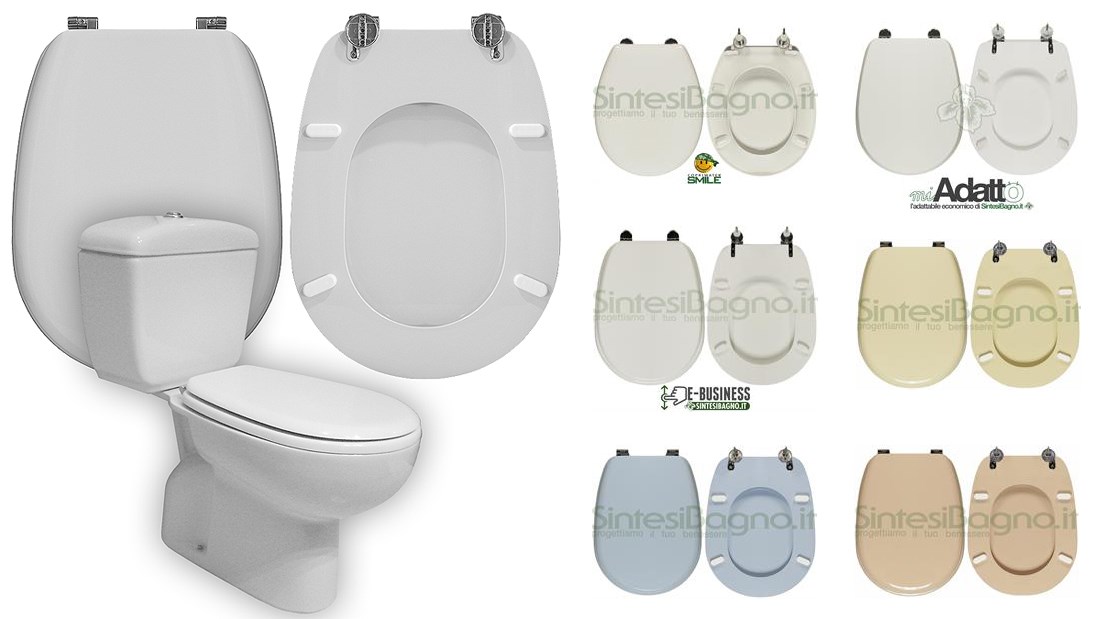 ---
We have started to see some of the sanitaryware now out of production produced by the ceramic companies Made in Italy, in the next articles we will see many others. If you haven't found yours yet and you don't know which toilet seat to look for and buy remember to consult us using the toilet seat recognition guide as explained in this video: