In recent years Ceramica Globo has established itself in the bathroom furnishing world as a synonym for design and style series. We take a passage directly from their website just to underline that it will soon celebrate its "first forty years", here is the quote: (https://www.ceramicaglobo.com/azienda/storia): "Since 1980, a history of successes, centred on the valorisation of human resources and on a balanced relationship with the environment, has led Ceramica Globo to conquer a position of absolute prominence in the panorama of companies in the hygienic-sanitary and bathroom furnishing sector.
Always focused on interpreting tastes and new trends, Ceramica Globo looks to the future with continuous process and product innovations that require the integration of the most diverse skills, from design to engineering, from the chemistry of materials to logistics, from marketing to sociology.
The contribution of ideas, creativity and professional skills of the team of people involved in these processes makes it possible to produce products of undisputed quality, reliability, technological advancement and high stylistic content."
Since then, this ceramic manufacturer has presented an endless series of ceramic series, most of them very successful. Some of them we have already seen in previous posts, in the one "The CONCA toilet bowl and toilet seat and its "Brothers"" we have seen CLIO. In the post post "Round Sanitary ware as a circle +flat element (part 2)" we have seen BOWL 50. In the post: "Large sanitry ware (old models) and their unobtainable toilet seats" we have seen AMICA. In the post: "WC seat sizes | small sizes for small sanitary wares" we have seen BONSAI. In the post: "Sanitary ware and toilet seats in octagonal and hexagonal shapes" we have seen: CANOVA e ROYAL. In the post: "Sanitary ware rectangular shapes. Why do all toilet seats for these toilets look the same?" we have seen SPACE STONE.
---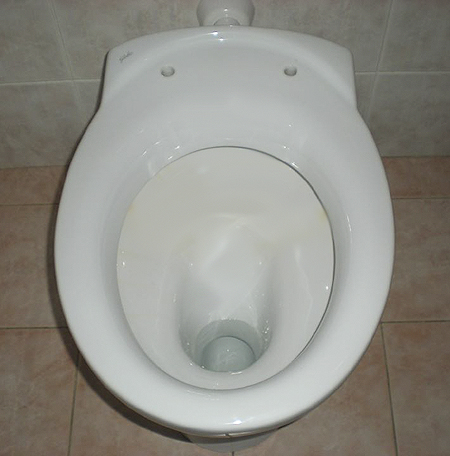 LEI series by Ceramica Globo
Her name is Lei and, in our opinion, is the ceramic series with which Globo decided to compete with the top sellers on the market at the end of the 80s and 90s (we talked about it in the post: "Sanitary were years '80 and '90. Finding the toilet seat" where we saw: TESI by Ideal Standard, SINTESI by Cesame, CLODIA by Dolomite, LUCE by Catalano and METRO by Flaminia). It is a unique shape, to an oval shape a very characteristic slight rise has been added at the back. Another important note is the width, it is a toilet seat that is an impressive 38 cm wide. Several toilet seat variants are available in the store, including the old original version. All toilet seats can be found at the following link [ clik HERE ]
---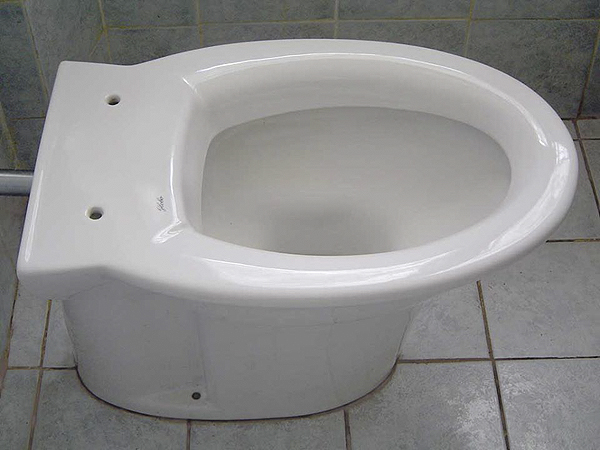 RONDA series by Ceramica Globo
It is the "little sister" of Amica, a series of sanitaryware by Globo ceramics that we have seen in the post: "Large sanitay ware (old models) and their unobltainabel toilet setas" In addition to the non-standard length, we have also evaluated the 39 cm width of this toilet. RONDA is less wide but we can still consider it a large toilet seat because it is 49 cm long. You can find it in the Sintesibagno store at the following link [ clik HERE ]
---
PAESTUM series by Ceramica Globo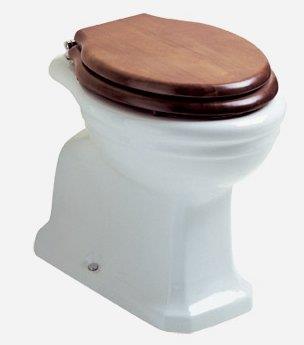 This series is undoubtedly inspired by the legendary Montebianco Pozzi Ginori that we talked about in the post: "And then arrived "Montebianco" Sanitary ware classic/antique and their toilet seats (part 2)" where we talked about these retro-style antique sanitary ware. We saw: MONTEBIANCO, LUTEZIA, PALLADIO, LONDRA e ALBANO. The interesting thing about this historical series of Globo ceramics is that very recently it has been integrated with two new toilet bowls, one wall-hung and one flush with the wall, which allow it to have a more up-to-date design while maintaining a retro style. You can find the Paestum toilet seat cover for the classic version you see here in the picture at the following link [ clik HERE ], the new version for wall-hung and flush-fit WC in wraparound thermosetting can be found under the following link [ clik HERE ]
---
BONSAI series by Ceramica Globo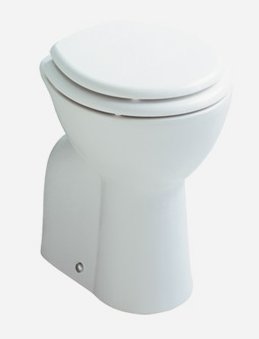 Bonsai is the sanitaryware series with which Ceramica Globo has introduced itself in the small/compact toilet sector. Together with its competitors, which we have seen in the post: "Tolilet seat size l small size for small sanitary wares", the series 500 by Pozzi Ginori, series SMALL by Ideal Standard, series YOU&ME by Hatria and series ZEROLIGHT by Catalano dominated the 50, 49, 48 cm sanitaryware market for several years. As long as it was in Globo's catalogue, it was available in the floor-standing and wall-hung versions of the WC. You can find the toilet seat covers for these Globo sanitaryware in the Sintesibagno store at the following address: for floor-standing toilet bowl [ clik HERE ] and for wall-hung toilet seat, which by the way is a very wide toilet seat: 39.5 cm, you can find it at the following link [ clik HERE ]
---
We have seen a few series of Globo sanitary ware older models. You may not have found your toilet or not have recognised it in order to place the correct toilet seat order and not have any problems. Leave it to us to find what you need, you will avoid stress, waste of time and money. Did you know that with only two images of your toilet sent to the Sintesibagno team the problem of finding the toilet seat is solved in a few seconds?